Raccoon Retail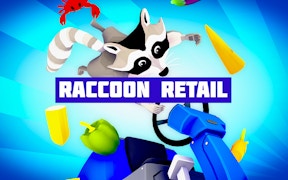 Raccoon Retail
Welcome to the world of Raccoon Retail, an inventive and exciting blend of animal games, driving games, and simulator games. This fresh and engaging arcade diversion allows you to take on the role of a diligent storekeeper in a bustling supermarket. The task is simple yet pleasantly challenging - keep your store spotless while dealing with messy customers!
At its core, Raccoon Retail is a one-of-a-kind experience in the realm of animal games. As you step into the shoes of a raccoon storekeeper, there's never a dull moment! From driving around your retail space to collecting trash and ensuring it reaches the dumpster, each task requires strategic planning and swift execution.
The game elevates the traditionally mundane job of cleaning up into something engagingly fun. As you progress within this dynamic arcade game, you're rewarded for not just speed but also efficiency. The faster and more effectively you clean, the more money you earn - a compelling incentive that keeps gamers engaged and motivated.
Beyond usual clean-up duties, Raccoon Retail also provides an opportunity to upgrade your supermarket. Each enhancement boosts your revenue, adding another layer of strategic depth to this captivating simulator game by offering gamers immense flexibility on how they wish to grow their retail empire.
All in all, Raccoon Retail stands out within animal games for its inventive premise, strategic depth and reward-based system. It offers an immersive ride that combines elements from driving games with the strategizing element characteristic of simulator games.
The only question that remains is - are you ready to roll up your sleeves and embark on this unique retail journey?
What are the best online games?