Puppy Dog Game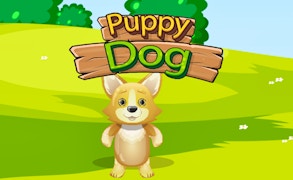 Puppy Dog Game
Description
Welcome to Puppy Dog Game, an engaging and fun-filled arcade sensation. Step into the shoes of a lovable canine on a mission to satisfy his hunger. The journey is filled with a delightful collection of treats, and it's your task to gather them all. The game stands out for its straightforward mechanics and adorable graphics, which are sure to captivate players of all ages.
How to play
You can easily maneuver your canine friend throughout the game using intuitive controls. Simply move your dog around to collect his food, while avoiding any obstacles that might hinder his progress. The more food you gather, the higher your score will be. Progress is marked by how quickly you collect the food and move up in levels.
Tips and Tricks
Speed is essential in this game, so focus on collecting as much food as possible within a short time frame. Bonus items may appear sporadically – make sure to grab them for extra points! Beware of obstacles; they can slow down your pup or end the game if you're not careful.
Features
Easy Controls: Simple yet engaging gameplay mechanics make it easy for everyone to play.
Cute Graphics: Adorable, eye-catching designs that are perfect for younger players.
Addictive Gameplay: The pace increases with each successful level, keeping players hooked for hours.
Bonus Items: Keep an eye out for special items that grant extra points during gameplay.
What are the best online games?