Pro Gym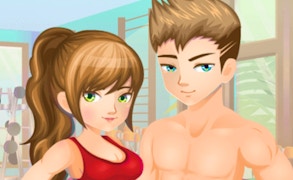 Pro Gym
Description
Pro Gym is an immersive sports game that pushes you to fight against obesity. The game expects you to burn off those bothersome calories accumulated under the skin by engaging in intense gymnastics routines. Players might feel discomfort initially, but the satisfaction upon seeing your fit reflection in the mirror is insurmountable. The aim of this game lies not just in physical transformation, but also in cultivating determination and never-give-up attitude.
How to play
The game demands simple click-and-drag controls as shown by arrows. Players are advised to keep a watchful eye on the 'speedcount' bar to successfully complete each task. In case the food bar decreases, acquire and consume food through provided options. If sleep levels drop, make sure your character gets sufficient rest.
Tips and Tricks
In Pro Gym, maintaining a careful balance between various activities is crucial for a high game score. Buy and eat food only when necessary to keep your calories in check. Always monitor the speedcount, sleep and food bars to ensure optimal performance in gymnastics routines.
Features
Some remarkable aspects of Pro Gym include:
A realistic approach towards combating obesity.
Innovative click-and-drag controls to simulate exercises.
A balance of various elements such as food, sleep and exercise for an engaging gameplay experience.
An inspiring message promoting determination and perseverance.
What are the best online games?
Tags