Police Car Chase Game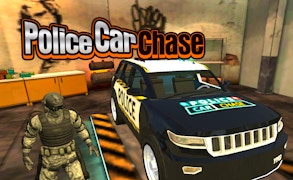 Police Car Chase Game
Immerse yourself into the adrenaline-infused world of Police Car Chase Game, an action-packed epitome in the realm of car games, promising a thrilling blend of high-speed pursuits and drama. Tailor-made for enthusiasts who are fascinated by driving games and police games,
this title is guaranteed to rev your heartbeats like a roaring supercar engine.
A ten-level extravaganza, Police Car Chase Game offers a thrilling scenario—escaping criminals playing cat-and-mouse on city streets in civilian vehicles. As a professional officer with exceptional driving skills, your task is to outmaneuver and ultimately crash their vehicles.
The game delivers an experience that mirrors the tension and excitement found in real-life police chases. It's more than just a simple racing game - it's a combination driving simulator, action game, and strategic challenge that puts you firmly in the driver's seat of a highly-charged police car.
Moving beyond traditional simulator games, Police Car Chase Game features intuitive controls and immersive graphics. The high-octane energy of adrenaline-pumping chases is perfectly depicted with each exploding detail of crashed vehicles.
In conclusion, Police Car Chase Game takes driving games to another level with its exhilarating chase sequences and strategy-based gameplay. One thing's for sure: as soon as you hit the road, you're in for relentless edge-of-your-seat action that won't let up until you've taken down all the fleeing criminals.
If you've ever fantasized about becoming an unstoppable law enforcer mastering the art of high-speed pursuit, this is your chance to turn those dreams into reality. Embrace your need for speed and become the ultimate cop racer!
What are the best online games?