Poker Match King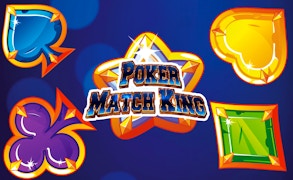 Poker Match King
Description
Engage in an intriguing blend of puzzle and casino-style gameplay with Poker Match King, a thrilling online game. The essence of the challenge is to locate, recognize and match three identical Poker card symbols in a row. Although this might seem straightforward enough, the game's unique layout and ever-increasing levels of difficulty keep players engrossed and challenged till the end.
How to Play
The controls are simple - use your mouse or touchpad to pick and match three poker card symbols. Success relies on strategic thinking as well as speed. As you progress through multiple levels, challenges get more complex but the objective remains the same – match three identical cards as quickly as you can!
Tips and Tricks
To excel in this game, don't just play randomly. Instead, develop a keen sense of observation. Pay close attention to upcoming poker symbols and plan your moves wisely. Make use of any chances for multiple matches, which will enhance your score dramatically.
Features
Mind-stimulating Puzzle: Perfect blend of puzzle gameplay with poker element that stimulates mental agility.
Multilevel Challenges: Different difficulty levels to keep players continually engaged.
Easy Controls: Simple mouse or touchpad controls allow players of all experience levels to enjoy the game.
Casino Inspired Graphics: High-quality graphics providing an authentic casino feel.
What are the best online games?
Tags