Pet Roulette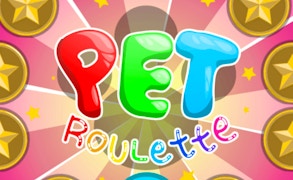 Pet Roulette
Welcome to our delightful world of Games for Girls and Games for Kids, where we present to you an adorable, entertaining and thoroughly captivating title- Pet Roulette. In this engaging animal game, the children's innocence meets the vibrant digital world, creating a wonderful gaming experience that both parents and kids will appreciate.
The ingenious concept of Pet Roulette allows players to discover endearing animal companions that destiny has lovingly chosen. This feature adds an unexpected twist of excitement, as every spin of the roulette wheel unveils a cute pet, ready to be adorned in fancy costumes. Indeed, it is quite a unique blend among animal games, charmingly merging the thrilling randomness of roulette with the joyous creativity inherent in playing dress-up.
Furthermore, Pet Roulette provides not just pure entertainment but also fosters an environment for youngsters to learn about different types of animals. This innovative design enforces Pet Roulette's stand as an educational tool in the realm of Games for Kids. Not only would kids have fun dressing up their pets in sassy outfits but also gain knowledge about various animals.
As part of our commitment to providing quality content for enlightened gamers, we always ensure that the games we review are child-friendly and promote healthy engagement. Pet Roulette serves as a pinnacle in the category of games for girls. It harnesses the creativity and playful nature found in children while ensuring they learn something valuable along the way.
In conclusion, if you're looking for a fun yet educational offering amongst games for kids, or simply aiming to introduce your little one to delightful animal games, look no further than Pet Roulette. It offers endless hours of imaginative play and enjoyable learning experiences catered explicitly towards young minds.
What are the best online games?