Patterns Link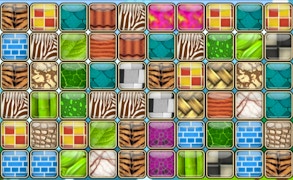 Patterns Link
Unveiling the latest entrant in the world of board games, Patterns Link is a triumph within the universe of mahjong games. As a resplendent mix of ancient tradition and modern puzzle-solving, this game warms the hearts of both novices and seasoned gamers alike.
The heart of Patterns Link is its unique match 3 puzzle game mechanic. Allowing players to link together classic patterns, it elevates traditional mahjong to a captivating level. Each tile hosts an elegant pattern that must be connected with its corresponding counterpart, engaging both your eye for design and your strategy savvy mind.
Patterns Link is not just about connections; it's also a race against time. Gamers must connect all patterns as fast as possible before the tiles are gone, creating a thrilling pressure cooker atmosphere that keeps you constantly on your toes. Quick decision-making abilities are pushed to the limit, resulting in an adrenaline-pumping journey from start to finish.
The game's classic, clean aesthetic doesn't disappoint either. Complementing music lulls players into a state of focused calmness as they piece together intricate patterns tile by tile. This beautiful harmony between sight and sound graces each gaming session with an almost meditative quality.
In essence, Patterns Link is not just any board game; it's a delightful fusion of tradition, strategic complexity and fast-paced action. It offers an enticing challenge for lovers of mahjong games and match 3 puzzles alike. A treat for fans of brain teasers and stimulating gameplay – Patterns Link beckons you into its realm of pattern-matching intrigue.
What are the best online games?
Tags