Parking Master 3D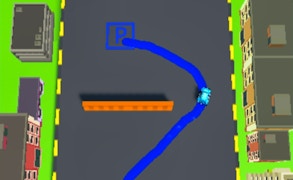 Parking Master 3D
Welcome, all speed junkies and gaming enthusiasts alike. Roar your engines as we delve into the world of Parking Master 3D, a game that stands out in the genre of driving games. It's not just your ordinary car game, but a thrilling concoction of racing, parking, and drawing games, all bundled into one explosive package!
Right off the bat, Parking Master 3D distinguishes itself from other mundane parking games. This isn't just about maneuvering your vehicle into a spot; it's an art form that requires precision, strategy, and foresight. You're not just a driver; you're the conductor of a symphony of cars in transit.
The driving dynamics are smooth and real-life like. The level design is ingenious with cleverly placed obstacles that test your mettle as a virtual driver. You'll find yourself hooked to this engaging tension between speed and care, all laced with brilliant 3D graphics.
What sets Parking Master 3D apart from other car games on the market is its unique twist – it incorporates elements from drawing games. As parking maestro, you must draw paths for cars to follow. This adds an unexpected layer of depth and strategy to the game reminiscent of tower defense experiences. Plan your routes wisely and watch as chaos turns into harmony under your expert guidance.
To sum up, Parking Master 3D is a daring hybrid that merges the high-octane thrill of racing games with the strategic depth of drawing games. Whether you're jonesing for some adrenaline-pumping excitement or thirsting for a more cerebral challenge in planning routes efficiently, Parking Master 3D has got you covered. So buckle up gamers, it's time to earn those parking stripes!
What are the best online games?