Parking Fury 3D: Night Thief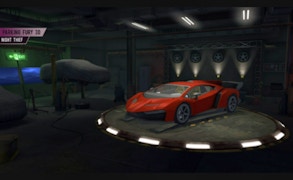 Parking Fury 3D: Night Thief
Get ready to step into a high-octane world of law-breaking adventure with Parking Fury 3D: Night Thief, one of the most exhilarating car games to hit the gaming scene lately. As the name implies, this game offers an adrenaline-fueled experience set against the mysterious shadows of the night, showing a side of driving games that is as thrilling as it is innovative.
Parking Fury 3D: Night Thief presents an exciting twist on typical car games. Here, your mission every midnight is not just about driving fast - it's about driving smart. Your objective? Deliver stolen cars to specific destinations. But beware; police cars are on the prowl, turning this game into an unforgettable blend of driving and police games.
The minute you slip behind the wheel, you're not just partaking in another mundane driving task; you're embracing a life of excitement and danger. Your navigation skills are put to test as you follow arrows from the mini-map, steering clear from authorities and ensuring your precious cargo doesn't get too damaged. Don't let the simplicity fool you - these parking games demand strategy and precision.
As you successfully complete missions and earn money, a new dimension unfolds - supercars! This adds a level of motivation that keeps players hooked. The thrill of purchasing shiny new supercars takes this from being one of many car games to a captivating journey for every driving enthusiast.
In conclusion, Parking Fury 3D: Night Thief blends elements of car games, parking games and police games into one riveting package! It's an online driving experience that stands out among other games in its genre. It offers intense situations where speed meets strategy and where night adventures await at every turn. If you're looking for high-speed thrills wrapped in sleek midnight mystery, then buckle up because this game is just what you need!
What are the best online games?