Pac Xon Deluxe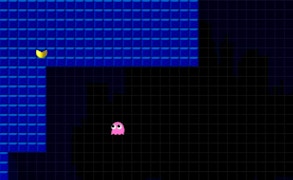 Pac Xon Deluxe
Immerse yourself in the nostalgic world of Pac Xon Deluxe, a phenomenal mash-up of arcade classics, Pacman and Chomp. This vibrant fusion revives the old-school charm of Retro Games and elegantly blends it with modern gameplay elements. Fans of pixel games will find themselves lost in an addictive chase, dominated by strategy, skill and timing.
As you take a dive into this unique pixelated universe, you're plunged into an audacious mission to outwit and capture ghosts. Your goal? To skillfully section off parts of your screen, trapping these crafty apparitions. But be warned: your enemies are not just passive targets. As you hustle to claim territory, they are tirelessly working to steal it back!
In Pac Xon Deluxe, your victory rests heavily on your prowess in Skill Games. You have to balance speed with strategic planning, quickly cordoning off areas while also ensuring that no ghost breeches your rapidly shrinking perimeter. Evoking the best elements of Retro Games, Pac Xon Deluxe is sure to keep you on the edge of your seat.
You'll relish the charming nostalgia evoked by its pixelated graphics - a glorious salute to yesteryear's arcade hits. The controls are fluid and responsive; there's a near seamless blending of classic gameplay mechanics with insightful modern twists. Pac Xon Deluxe successfully captures the riveting thrill characteristic of arcade games while adding layers of strategy that demand mastery.
Whether you're new to Pixel Games or an experienced maverick hankering for a fresh challenge, Pac Xon Deluxe offers an exhilarating blend of fast-paced action and strategic gameplay that's sure to satiate your arcade cravings! So go ahead, claim territories and trap ghosts in this bold reinterpretation of legendary classics!
What are the best online games?