Pac Game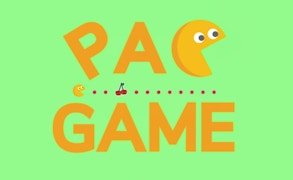 Pac Game
As an ardent fan of Retro Games and a lover of arcade exploration, the Pac Game is truly a treasure trove. Picture this - a pixelated wonder world, full of nostalgic resemblance to the classic Pacman, but adorned with complex challenges and intricate puzzles that make for a compelling gaming experience.
This isn't just another entry in the realm of pixel games; Pac Game stands high as an epitome of Fun Games, offering players an extraordinary journey bursting with color and delight. It captivates you right from the get-go and keeps you hooked till the very end with its masterful levels.
In essence, the Pac Game is an extravagant ode to our cherished gaming past. A tribute to Retro Games, it parades a visual aesthetic that's reminiscent of iconic 8-bit games; yet this bold amalgamation of nostalgia and innovation ensures it never feels outdated or boring. Instead, its unique blend of simplicity and complexity shines through each pixel, giving a commendable depth to your playtime.
The gameplay is smooth as silk. Much like the legendary Pacman, your goal here too is to navigate through labyrinth-like maps collecting points while dodging obstacles. But mind you, it's no easy task! Each level ups the ante with harder challenges; however, the thrill they offer makes every bit of struggle worth it.
To conclude, if old-school charm entwined with modern-day complexity fascinates you, then Pac Game is a must-try. It's a bright beacon in today's sea of Pixel Games, dazzling with its fun-filled gameplay, captivating narrative and graphics that are delightfully retro yet refreshingly new.
Remember what they say – old is gold. And with Pac Game, you're sure to strike gold in your gaming experience!
What are the best online games?