One Plus Two is Three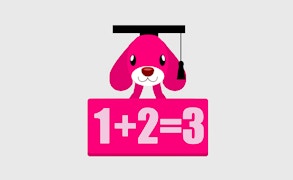 One Plus Two is Three
Description
An exciting educational game, One Plus Two is Three, is here to test your speed and accuracy in solving math problems. This exhilarating application presents a series of math puzzles that require quick reflexes and a sharp mind. It's not just about getting the answer right, but answering before the rapid-fire timer runs out. Experience a quick-paced mental workout that keeps you on edge while enhancing your arithmetic skills.
How to play
Upon landing on the app, you will see a math problem and must quickly tap the correct answer from the options provided. The game progressively becomes more challenging, with higher-level math problems appearing as you advance. It's all about being fast and accurate. Keep an eye on the ticking clock - if it runs out before you select an answer, it's game over.
Tips and Tricks
To score high in this game, try to solve the problems as quickly as possible without compromising on accuracy. In the early stages, use these simpler problems to familiarize yourself with the game mechanics and build speed. As you progress, remember to stay calm under pressure - this is key to maintaining focus during tougher challenges.
Features
Rapid-fire timer: A fast-paced time limit for each puzzle adds thrill and challenge.
Diverse problems: The puzzles become progressively more complex as you advance.
Educational yet fun: This app makes learning math fun by combining it with engaging gameplay.
User-friendly interface: Smooth controls make it easy for kids of all ages to play.
What are the best online games?