Office Slacking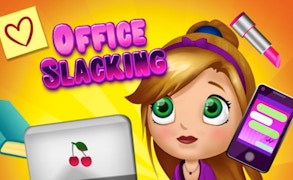 Office Slacking
For all the fans of Games for Girls, brain teasers, and >fun games, a delightful new offering has entered the gaming sphere- Office Slacking. A riveting game packed with charming content that's suited perfectly for kids and also serves as an exciting mental exercise. With its colorful graphics and simple yet engaging gameplay, you are bound to find it both entertaining and educational.
The game presents itself as a quaint difference-spotting challenge set in a cozy office backdrop filled with vibrant colors. The core objective involves finding subtle differences hidden within the delightful illustrations. The game enhances your observation skills, tests your concentration, and provides an enjoyable pastime.
The beauty of Office Slacking is found in its simplicity. A playful mix of easy-to-go tasks coupled with brain-teasing challenges that's both fun and stimulating. With 10 levels to master and 7 differences to spot within each, it also features a ticking clock element which adds a thrill to the experience. You are allotted one minute per level to spot all differences- an enticing race against time that keeps players on their toes!
Excellently designed keeping in mind kids games, Office Slacking strikes the fine balance between leisurely fun games' appeal while not losing sight of its underlying educational aspect. It helps stimulate children's problem-solving capabilities whilst keeping them entertained with its appealing, funny images - A perfect blend of mirthful visuals and brain-stimulating exercises.
In conclusion, if you are scouting around for a game combining elements of fun & education, Office Slacking offers a sublime gaming experience! A unique amalgamation of wit-testing challenges wrapped in visually pleasing aesthetics - It's simply one of those must-play brain-teasing games for girls.
What are the best online games?