Off the Track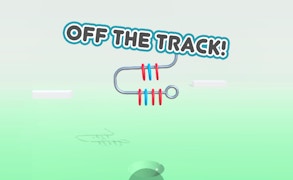 Off the Track
Description
In Off the Track, you'll find a captivating world of physics and precision. The game revolves around handling a spinning metal shape, with the goal of dropping all its rings into a hole. Each level presents new complexities as the shapes grow more difficult to control. Watch as your metal shape spins, drops rings, and challenges your skills with carefully planned movement and speed.
How To Play
The gameplay of Off The Track demands precision and patience from its players. You must control the rotation and speed of the spinning metal shape to maneuver the rings off it accurately into the hole. Timing is key in this game as slight adjustments can drastically affect the outcome of each level.
Tips and Tricks
To successfully navigate through Off The Track, it's crucial to understand each shape's nuances. Optimize your efforts by mastering when to control speed and when to let gravity do its work. Patience is your greatest ally here; hastily dropping rings can lead to failure.
Features
Captivating Physics-based Gameplay: Presents a thrilling blend of precision, skill, and timing.
Variety of Levels: Unique challenges with different shapes on each stage.
Addictive Gameplay: With its increasingly challenging levels, you'll find yourself coming back for more.
Precision Controls: Exact handling gives players a satisfying sense of mastery over gameplay.
What are the best online games?