Number Shapes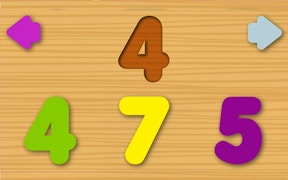 Number Shapes
Introducing Number Shapes, an engaging blend of number games and puzzle games, specially designed for your curious little minds! This innovative educational game is handcrafted to entertain and educate, making it an excellent addition to the suite of games for kids.
In the captivating world of Number Shapes, counting isn't simply a monotonous exercise anymore. It blossoms into a vibrant game infested with playful characters and intriguing challenges. Breathe easy parents, this is no regular math drill. This thrilling app has successfully transformed the intimidating world of numbers into an endearing journey of fun-filled learning.
These inventive math games are not just focused on educating; they are designed to spark interest, arouse curiosity, and most importantly, create heaps of fun. Conventionally daunting concepts such as addition and subtraction are cleverly disguised in colorful puzzles and interactive activities that will keep your child's mind intrigued for hours.
The user-friendly interface is charmingly adorned with playful animations and crisp visuals that will inevitably attract your child's attention. The subtle sound effects and the encouraging audio feedback add another layer to this multifaceted learning experience. It's not just math they're learning; it's problem-solving, critical thinking, and motor skills.
In conclusion, Number Shapes encapsulates the essence of interactive learning with its perfect concoction of education, entertainment, and engagement making it one of the top choices in kids' puzzle games. So why wait? Let your child dive into this Math-adventure today. Happy gaming!
What are the best online games?