My Puppy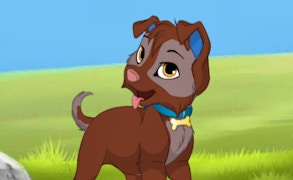 My Puppy
Step into the delightful world of My Puppy; an enchanting adventure that seamlessly blends elements of games for girls, animal games, and dress up games into one exciting package. If you harbor an undying love for cute, cuddly canines, this game will have your heart racing with joy.
The heart of My Puppy lies in its creative freedom; it offers players a cornucopia of customization options, transforming the act of crafting your own puppy into a thrilling endeavor. Color, pattern of fur, size and shape of the nose and ears; the possibilities are endless and teem with potential for hours of innovative fun.
This game is no mere dress-up game. It's a canvas! From the softness of your dog's fur to the perkiness of its ears, every feature is yours to control, bringing an element of personalized creativity that sets it apart from other generic animal games.
An explosion of vibrant colors renders a stimulating visual feast that elevates the gaming experience to unprecedented levels. But don't be fooled by its appeal as a game for girls; My Puppy stands tall as an inviting playground for all ages irrespective of gender.
In conclusion, My Puppy is not just another name in the ocean of games in this genre. It's not only a platform where one can show off their fashion sense but also nurture their love for these furry friends. It begs you to utilize your imagination and unlock boundless combinations while forming priceless bonds with your virtual pet.
If you find yourself yearning for a wholesome gaming experience filled with raw emotion and creativity, My Puppy proves to be more than capable of delivering on all fronts.
So gear up to dive into this universe where every puppy is unique and every creation is yours!
What are the best online games?