Mortar.io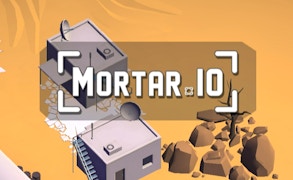 Mortar.io
For those avid enthusiasts of war games, battle games, and survival games, prepare to be enthralled by the captivating world of Mortar.io. This unique battle arena game stands out in the realm of Skill Games, presenting a fresh challenge that will require both precision and predictive ability. Your weapon? The deadly mortar.
Think of each round as an epic duel, where your one and only ally is your trusty mortar. Your objective is simple - use this weapon to obliterate your adversaries. Yet, this task is anything but easy. Each shot requires careful calculation, taking into account the trajectory and speed necessary to ensure a confirmed kill. A bit like a game of chess, you'll need to anticipate your opponent's moves in order to land those decisive shots.
The intense gameplay puts Mortar.io right at the top among thrilling battle games and strategic war games. It redefines the genre with an inventive blend of tactical depth and fast-paced action that's sure to get your adrenaline pumping. True survival in this game is not about running or hiding but about mastering your weapon.
But fear not! For every confirmed kill you make, you get the chance to unlock more powerful mortars. This rewarding progression system injects an additional layer of excitement into the classic formula of survival games. You'll need not just survival instinct, but also sharpened skills and quick reflexes if you're to rise above the ranks and proclaim yourself a Mortar.io champion.
In conclusion, Mortar.io provides an unmatched skirmish experience for fans of Skill Games. Its engaging gameplay coupled with unpredictability makes it a must-try for any battle-hardened gaming veteran or anyone looking for their next big challenge. Good luck on your journey through the explosive battlefield that is Mortar.io - you're going to need it!
What are the best online games?