Missile Fire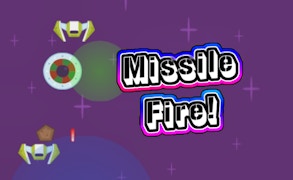 Missile Fire
Description
In Missile Fire, you're the pilot of a classic spaceship, battling through interstellar invaders. With a retro arcade vibe, this game offers thrilling action to bring down enemies. Your goal is to breach through the protective barrier of your opponents, scoring more points with each successful attack. It's an addictive blend of skill, speed and strategy that will keep you coming back for more.
How to Play
The controls for this game are pretty straightforward. Simply maneuver your spaceship using your keyboard arrows and hit the fire button to launch your missiles at enemy barriers. The more barriers you destroy, the higher your score becomes. Progress through challenging levels by obliterating enemy defenses and evading their counterattacks.
Tips and Tricks
Always stay on the move and avoid being cornered by enemies! Closely monitor your shield levels and don't forget to grab power-ups whenever available, as they can increase firepower or instantly recover your shields. Timing is key in Missile Fire, so time your attacks perfectly and win.
Features
Retro arcade-style gameplay.
Simple, intuitive controls.
Multiple challenging levels with increasing difficulty.
Dynamic enemies with different behavior patterns.
Earn points by destroying enemy barriers.
What are the best online games?