Military Transport Vehicle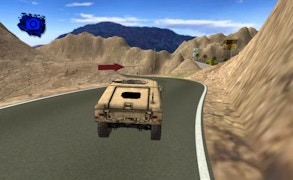 Military Transport Vehicle
Step into the adrenaline-fueled world of Military Transport Vehicle, an explosive blend of car games, truck games, and the high-octane action of war games. This is not just a game, it's a virtual battleground where precision driving meets tactical warfare.
The game exhibits an impressive variety of levels, each one offering its own unique challenges and obstacles. As part of the simulation gameplay, players are tasked with navigating complex terrains and carrying precious cargo through war-torn landscapes. The depth of realism is striking, turning this thrilling title into one of the standout entries in the genre of driving games.
In Military Transport Vehicle, your skill is tested at every bend. There's a sense of urgency, a tangible tension that keeps you alert at all times. This couldn't be more evident than when you're behind the wheel of hulking military vehicles, where handling becomes a strategic exercise in itself. Not to mention, those who love skill games will find themselves rewarded here.
Battle-ready trucks breathe new life into truck games' traditional formula, adding an additional layer of strategy and foresight that demands your full concentration and quick thinking. Whether you're a casual car gamer seeking thrills or a hardcore truck gamer looking for a new challenge, Military Transport Vehicle offers something for everyone!
In conclusion, Military Transport Vehicle is more than just a game—it's an exhilarating ride that combines the best elements from car games, truck games, driving games and war games to deliver a high-octane gaming experience like no other. With its simulation gameplay and challenging levels, it pushes players' skills to their limits—and beyond—making for an unforgettable journey in every playthrough.
What are the best online games?