Mermaids Memory Match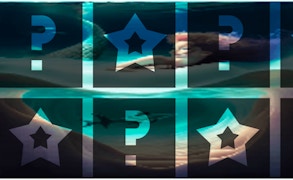 Mermaids Memory Match
Description
Dive into an underwater adventure with Mermaids Memory Match, a refreshing take on the classic sliding tile puzzle game. In this game, players embark on a challenging quest to assemble a beautiful image of a mermaid by strategically sliding tiles. The fun and excitement build up as you shuffle the blocks to form a coherent picture either by touching or clicking on them. Enjoy the enchanting oceanic ambiance and enhance your logical skills with this stimulating puzzle game.
How to Play
The gameplay mechanics are simple yet challenging. To start, select any tile to move by using your mouse or by touching it on a touchscreen device. The selected tile should be adjacent to an empty space. Click or touch it to slide it into that spot. The ultimate goal is to rearrange all tiles until they form a complete picture. With each correct move, you're one step closer to winning the game.
Tips and Tricks
Always consider the position of the empty slot when planning your moves because this affects which tiles can be moved. A methodical approach will help you more than rushing through moves. Try visualizing the completed image in your mind for better tile placement. Remember, practice makes perfect!
Features
An intriguing mermaid theme that adds an extra layer of enjoyment.
A classic sliding puzzle formula with an underwater twist.
A dynamic difficulty curve that challenges both beginners and experienced players.
A great medium for improving memory and spatial reasoning skills.
An engaging gameplay that guarantees hours of fun.
What are the best online games?