Merge Candy Saga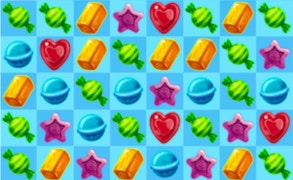 Merge Candy Saga
Immerse yourself in the vibrant world of Merge Candy Saga, a jewel in the crown of match 3 games. This noteworthy entry in the beloved genre of jewel games provides you with a tantalizing taste of virtual confectionery, helping you to sweeten your leisure hours.
As a part of the addictive lineage of match 3 games, Merge Candy Saga ups the ante with an intriguing twist on the traditional formula. The primary objective remains simple: match 3 or more candies of the same type to clear them from the board. However, what sets this game apart is its innovative implementation and refreshing take on familiar mechanics.
First and foremost, Merge Candy Saga is a joyous celebration of bright colours and eye-catching graphics that establishes it as a standout amongst other jewel games. The distinctive candy characters are nothing short of delightful, each one bursting with personality and promising hours upon hours of fun and entertainment.
Not only does Merge Candy Saga offer a colourful spectacle for the eyes, but it also presents an engaging challenge for your mind. Whether you're chasing high scores or aiming for level clearance within challenging time limits, this game will truly test your puzzle-solving skills and strategic planning abilities on every level.
In summary, Merge Candy Saga is an irresistible indulgence for fans of match 3 games. Its captivating mix of splendid visuals, compelling gameplay mechanics and addictive challenges make it a must-try in the world of jewel games. Dive into this candy-filled saga today to satisfy your sweet tooth for delicious gaming experiences!
What are the best online games?
TAGS