Marbles Garden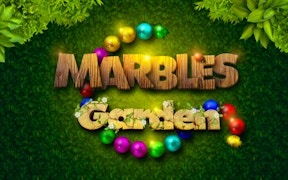 Marbles Garden
Experience the delightful chaos of Marbles Garden - a dynamic fusion of Bubble Shooter Games, match 3 games, and the timeless charm of traditional ball games. In this bewitchingly addictive Match-3 marble shooter puzzle, players are plunged into an intriguing world of strategic planning and action-packed gameplay.
Dive into a lush, vibrant landscape teeming with opportunity and danger. In a visually stunning showdown of skill, you aim to protect your garden against a hoard of evil golems using your arsenal of colourful marbles. The premise sounds simple yet offers a beautiful complexity that keeps every single match fresh and exhilarating.
This game beautifully combines elements from popular match 3 games with the captivating mechanics of old-school ball games. You'll find yourself on the front lines, expertly calculating angles to unleash cascades of marbles and trigger chain reactions. The satisfaction derived from cracking these golem foes is deeply gratifying, with an added layer of strategy offered through special projectiles.
In addition to the base gameplay, Marbles Garden offers opportunities for in-depth customization and enhancement with bonuses which are upgradable with collected stars. These features multiply the enjoyment factor exponentially and add another degree of complexity to this thrilling gaming experience.
Satisfy your craving for challenging yet rewarding arcade-style action with Marbles Garden! This game flourishes as one of the standout titles in Bubble Shooter Games, proving that sometimes, all it takes is a little bit of strategy—and a whole lot of marbles—to create an enthralling gaming experience.
Whether you're new to match 3 games or an experienced ball game enthusiast, Marbles Garden seamlessly weaves together these genres to deliver a riveting journey that will keep you hooked till the last golem falls!
What are the best online games?