Mahjong Royal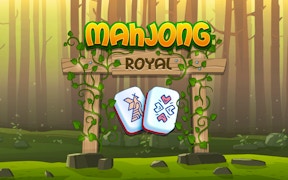 Mahjong Royal
Description
Welcome to Mahjong Royal, an enchanting oriental puzzle poised to captivate your senses. This classic game, oozing with an authentic oriental vibe, will take you on a journey through intricate solitaire puzzles that'll challenge your strategic skills. Get ready to immerse yourself into a captivating game that blends the beauty of traditional Mahjong and the thrill of solving solitaire puzzles.
How to Play
Playing Mahjong Royal is simple and satisfying. Match pairs of identical tiles to clear them from the board. Progress through levels by completely clearing each board of tiles. Use your mouse or touchscreen to select tiles, but remember, you can only select free tiles - those not covered by others or blocked on both left and right sides.
Tips and Tricks
In Mahjong Royal, strategy is key. Consider your moves carefully and aim to eliminate top layers first to open up more possibilities. Try not to get stuck with unmatchable tiles; keep an eye out for options before making your move.
Features
Classic Mahjong gameplay with a puzzling twist.
Riveting levels that constantly test your skillset.
Ease-of-use controls suitable for players of all age groups.
What are the best online games?
Tags