Mahjong - Quest of Japan Clans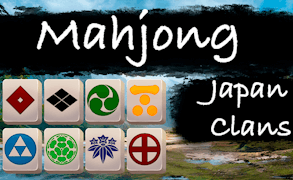 Mahjong - Quest of Japan Clans
Description
In Mahjong - Quest of Japan Clans, immerse yourself in an atmospheric journey through the era of ancient Japanese samurai. This enticing brain game brings you a beautiful fusion of classic Mahjong solitaire and addictive match-3 puzzles. The game's soothing melodies augment its aesthetically pleasing design, pulling you into a world teeming with cognitive challenges that aim to level up your memory and critical thinking skills.
How to play
The game incorporates easy one-finger control, making it accessible for everyone. To progress, match identical tiles that are free from both sides until all are cleared. Each level brings new challenges, intensifying your mental workout as you navigate the intricacies of the puzzle. As the game progresses, levels increase in complexity, keeping you on your toes!
Tips and Tricks
Remember – in mahjong games, not every tile is visible from the start. Be sure to plan ahead when matching tiles to prevent unnecessary blockages later on. The key strategy is to always aim for those matches that will potentially reveal more tiles.
Features
Gorgeous graphics and relaxing music encapsulating ancient Japan's era.
User-friendly one-finger controls.
A wide range of levels, from easy to challenging.
A logic-based quest that engages your mind.
The ability to play offline – perfect for on-the-go gaming!
What are the best online games?