Mahjong Link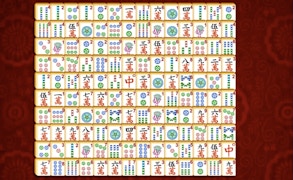 Mahjong Link
Delve into the mesmerizing world of tile matching with Mahjong Link, a standout amongst classic mahjong games that successfully brings an enchanting twist to the conventional gameplay. This game requires cerebral agility, strategic thinking, and an eagle eye for detail, truly elevating the board game genre to new heights.
In Mahjong Link, you're tasked with matching two identical Mahjong blocks. However, it's not as straightforward as it sounds, as a block has to be free on at least one side to be eligible for linking. This compelling facet adds a delightful layer of complexity to the game and ensures every round is intimately entwined with suspense and pure gaming joy.
Every mahjong tile in this link game is conveniently numbered. This unique feature allows you to identify the tiles more easily, thus smoothing your path towards becoming a mahjong maestro. It's not just about matching tiles; it's about doing so swiftly and efficiently, giving a sense of achievement that few other board games can match.
Praised for its simple yet engaging play mechanism and its soothing effects on players, Mahjong Link is indeed a very relaxing experience. It's more than just another time killing game; it's a sanctuary of calm amidst the chaos of everyday life.
From its uncomplicated rules to its polished design and smooth gameplay, Mahjong Link is a testament to what makes mahjong games so irresistibly fun and addictively playable. As such, this game deserves a place in every self-respecting gamer's library.
What are the best online games?
Tags