Mahjong Frenzy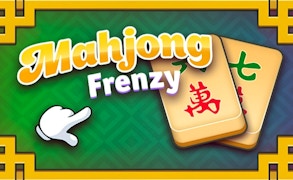 Mahjong Frenzy
Welcome to our in-depth review of the electrifying board game, Mahjong Frenzy. This dynamic game has completely redefined the world of traditional mahjong games, sending ripples of excitement through the board game community.
First off, Mahjong Frenzy's aesthetically pleasing design sets it apart from other mahjong games on the market. It takes the conventional tile-based game design and elevates it with contemporary graphics and quality materials, promising an immersive experience that keeps you hooked for hours.
With its distinct balance between strategy and chance, this game brings a fresh twist to the well-loved mahjong tradition. Whether you're a seasoned player or a mahjong neophyte, you'll find yourself drawn into the whirlwind of tile-matching frenzy that lies at the heart of this engaging offering.
The strategic depth in Mahjong Frenzy is complemented by a compelling set of rules, ensuring smooth gameplay for all levels. The challenge of anticipating opponent's moves while managing your own tile layout adds an exhilarating layer to every turn, stimulating your strategic thinking with every play.
In conclusion, this is not just another addition to the long list of mahjong games. It's a captivating experience that reiterates the timeless appeal of board games whilst bringing something new to the table. If you're on the lookout for an exciting new board game dynamic or simply a fan of traditional mahjong, then Mahjong Frenzy is certainly worth checking out.
Your move!
What are the best online games?
Tags