Mahjong Firefly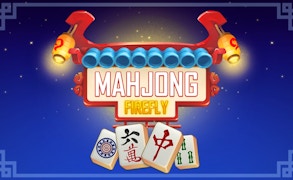 Mahjong Firefly
Illuminate your gaming world with a radiant variant of classic mahjong games, the mesmerizing Mahjong Firefly. This captivating game is designed to kindle your cognitive skills, making it a cardinal choice for lovers of brain games. Just like its ebullient namesake insect, Mahjong Firefly brings a novel spark to traditional mahjong.
The crux of this game dares you to unravel the intriguing puzzle realms, emulating the firefly's journey through twilight mazes. Each level challenges you, not just as a gamer, but as an intellectual strategist. The labyrinth-like structure of the game progressively builds in complexity, ensuring your mahjong experience remains fresh and captivating throughout.
The special tiles in Mahjong Firefly add an unexpected twist to the gameplay. These unusual tiles can influence the flow of the game and enhance your chances at victory. They are more than simple power-ups; they are strategic tools that aid in clearing paths and overcoming obstacles.
Your journey through Mahjong Firefly is not just about finding pairs and clearing tiles; it's also about exploring new strategies that stimulate your intellect. It is a perfect blend of visual appeal and cognitive challenge that makes this game an electrifying addition to any gamer's repertoire.
Just like actual fireflies light up dark nights with their intrinsic glow, Mahjong Firefly lights up your gaming experience with its vibrant graphics and stimulating strategy dynamics. Whether you're an ardent fan of traditional mahjong or someone looking for a challenging brain exercise that's also fun, Mahjong Firefly is sure to brighten your day.
Note: Play this game in moderation – excessive use may lead to severe enthrallment! Navigate your way towards victory with Mahjong Firefly, where every turn leaves you enlightened.
What are the best online games?
TAGS