Mahjong Dynasty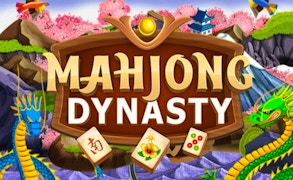 Mahjong Dynasty
Description
In Mahjong Dynasty, you embark on an exciting journey through various Asian landscapes. This game features the traditional concept of Mahjong where you need to connect and match identical tiles to clear the board. The aim is to navigate all presented levels, striving for a perfect 3-star finish in each.
How to play
The gameplay involves pairing matching tiles to remove them from the board. Use your mouse to select a tile and pair it with its match. Clear all tiles to advance to the next level. Achieve a perfect game by completing all levels with a 3-star rating.
Tips and Tricks
To ensure success in Mahjong Dynasty, always keep an eye out for open matches instead of just the most obvious ones. Planning your moves ahead can vastly improve your score. Remember, a tile cannot be selected if it's surrounded by other tiles on either side or covered by another tile.
Features
Vividly detailed Asian landscape settings enhancing the visual appeal of the game.
A variety of levels challenging players' skills and strategy.
An easy-to-understand gameplay suitable for both beginners and Mahjong enthusiasts.
A rewarding 3-star rating system motivating players towards perfect completions.
A strategic yet calming gaming experience promising hours of fun.
What are the best online games?
Tags