Mahjong Connect Classic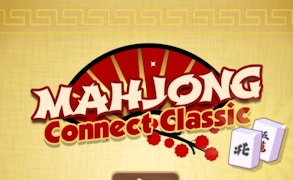 Mahjong Connect Classic
Step into the enchanting world of oriental strategy with Mahjong Connect Classic, one of the most stimulating and absorbing brain games in the realm of board games. Renowned for its artful blend of skill, strategy, and a sprinkle of luck, this game captivates your senses while putting your cognitive abilities to the ultimate test.
Every session invites you on a riveting journey through an array of beautifully designed Mahjong tiles, each steeped in rich traditional symbolism. The objective? Find and pair matching tiles to clear the board, an engaging challenge that promises hours of undiluted fun and mental exercise.
Mahjong Connect Classic stands high above other Mahjong games, chiefly because of its unique gameplay elements. Rather than merely focusing on fast-paced tile matching, it incorporates a strategic layer that compels players to think ahead. Carefully weigh each move's potential points against the need to prevent future roadblocks. The clock ticking in the background only adds to this thrilling pressure cooker scenario.
The game's captivating charm springs from its visually stunning design and serene audio tapestry. The vivid tile details adorned with intricate artwork coupled with a soothing oriental soundtrack create an immersive environment that transports you straight to an ancient Eastern gaming parlour.
In conclusion, Mahjong Connect Classic is not just another addition to your board game collection; it is a true testament to how traditional gaming concepts can gracefully evolve in the modern era without losing their inherent charm. With its challenging gameplay mechanics and visually stunning aesthetics, it sets a high bar for future brain games.
What are the best online games?
Tags