Mafia City Driving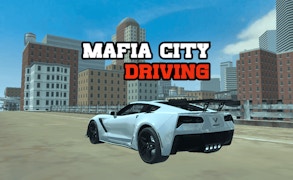 Mafia City Driving
Description
In Mafia City Driving, you step into the high-octane world of organized crime. Explore a city under the mafia's control, driving premium super cars through various missions. This game is not just about speed, it's about mastery of your vehicle and the urban landscape around you. Experience intense thrills while navigating through the dangerous world of the mafia.
How to Play
To play this game, use arrow keys for steering your car, and the spacebar for handbrake maneuvers. Shift gears or speed up with accuracy to accomplish missions successfully. Each mission gets progressively complex, requiring expert driving skills and strategic planning. Success will not only rely on speed but also on precision and control of your vehicle.
Tips and Tricks
Don't solely focus on speed, emphasis should be on control and precision driving to successfully complete missions. Be alert to your surroundings as hurdles can emerge unexpectedly. Make good use of the handbrake, it is vital for executing tight turns and dodging obstacles swiftly.
Features
An immersive city environment controlled by mafia.
A wide range of super cars to choose from.
Increasingly challenging missions to accomplish.
A detailed physics engine for realistic car handling.
High-quality graphics that brings mafia city life into vivid display.
What are the best online games?