Lost Treasure Slots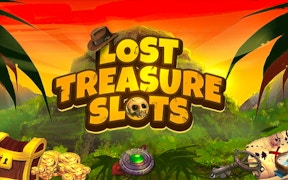 Lost Treasure Slots
Unearth a world of wealth and mystery with Lost Treasure Slots, the latest addition to the realm of high-quality, immersive casino games. This game plunges you into an enthralling, treasure-laden journey, offering the ultimate gaming experience for all thrill-seekers and lovers of slot games.
The premise of Lost Treasure Slots is simple yet captivating. The player's purpose? Match three items or more and rake in a bonanza of coins. With every spin, you delve deeper into the adventure, the anticipation building like an untapped goldmine waiting to explode.
The user interface stands as a testament to the game's high-quality design. Vibrant colors adorn your screen while carefully crafted symbols dance on the slot reels. The design is not just aesthetically pleasing; it's intuitive and user-friendly. Even if you're new to casino games, you'll find your way around Lost Treasure Slots in no time.
Navigating through this treasure-seeking adventure themed slot game emits an atmosphere akin to exploring sunken ships or long-lost crypts; it is jam-packed with excitement at every turn. The unique adventure theme twined with traditional slot game functionality strikes a fine balance between maintaining classic casino appeal and injecting fresh narrative elements that keep players hooked.
In conclusion, Lost Treasure Slots not only offers an exciting gaming experience but also punches above its weight in terms of visual appeal and ease-of-use. It's more than just another addition to the pantheon of slot games; it's an exhilarating journey that promises adrenaline spikes equal to finding a chest filled with glimmering gold. Whether you're a seasoned casino frequenter or a newbie looking for some fun, this game is well worth a spin.
What are the best online games?
TAGS