Light On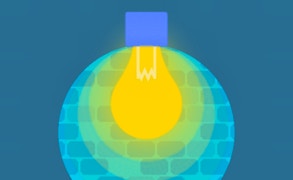 Light On
Welcome to our latest review of one of the most delightful Hyper Casual Games on the block - Light On. This game is more than just a fun romp - it's an innovative educational tool, making it one of the top-rated Games for Kids.
Let's start with the premise. Light On, designed in such a way that kids will barely realize they're learning valuable lessons about energy conservation whilst being wholly immersed in its charming puzzle-solving environment. The game imparts an important message about the value of saving resources, all through the seemingly small act of turning on and off lights.
The gameplay of Light On is elegantly simple. With each level, players are presented with an increasingly complex network of lights to control. The challenge? To find the most efficient way to illuminate them all. Unlike other educational games, Light On manages to keep this essence without compromising on fun or engagement.
The visuals are crisp, clean and minimalistic, helping players focus on what's truly important - understanding and mastering the puzzle-solving mechanics. The modernistic design adds another layer of intrigue to this game, making it wholly immersive and appealing to kids.
Arguably, though, what really sets Light On apart from its peers in the realm of Kids Puzzle Games, is its ability to subtly weave environmental consciousness into its core gameplay mechanics.
In conclusion, if you're on the hunt for a hyper-casual game that's both enjoyable and enlightening for your child, we couldn't recommend Light On more highly. Not only does it challenge their problem-solving skills but it teaches them the importance of resource saving in a way that's digestible and exciting.
In this era where fun learning is becoming a norm rather than an exception, games like Light On, save resources while having fun are leading the pack!
What are the best online games?