Lego Batman City Speed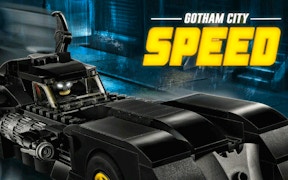 Lego Batman City Speed
Description
In Lego Batman City Speed, you'll steer an X-wing starfighter across the vast expanse of the galaxy, imitating events from Star Wars: The Force Awakens. With the planet Takodana as your battlefield, dodge enemy fire and destroy the First Order's starships. Your trusty sidekick BB-8 will guide you through the shooting range and alert you of imminent threats.
How to play
Navigate your way across Takodana using your keyboard. The arrow keys facilitate movement while the space bar allows for shooting. BB-8 will provide necessary updates and warnings throughout gameplay. Surviving battles and eliminating enemy starships aids in progressing through the game.
Tips and Tricks
Paying attention to BB-8's alerts can be a gamechanger as he signals oncoming threats. Also, remember to mix up your flight pattern to dodge enemy fire effectively. Lastly, use your weaponry judiciously in order to maximize damage against enemy starships.
Features
An intense blend of racing and battle elements in gameplay.
A faithful recreation of Star Wars: The Force Awakens events.
The beloved character BB-8 as a game guide.
Challenging missions that test flight and shooting skills.
What are the best online games?