Lada Russian Car Drift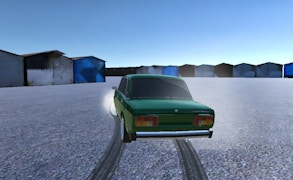 Lada Russian Car Drift
If you've got an insatiable thirst for exhilarating car games, then buckle up and get ready to rev your engines for a taste of Russia's finest export in Lada Russian Car Drift. This enthralling game will redefine your understanding of drifting games and driving games, encapsulating the rare thrill that comes with mastering the art of drifting with a 2105 VAZ or Lada.
The journey begins in the garage where you can customize every inch of your Lada until it becomes an extension of your virtual self. The level of detail is astonishing, making this game one of the few that allows such comprehensive fine-tuning options. As you fit out your 2105, it's almost impossible not to get completely absorbed in the process.
The real joy, however, begins when you take your creation out on the track. The controls are brilliantly responsive, delivering a driving experience that feels authentic yet accessible. It's pure adrenaline as tires squeal and your Lada dances around corners in high-speed ballet. With each drift skillfully executed, you're left yearning for more.
Lada Russian Car Drift brings together all the best elements of car, drifting, and driving games providing a truly immersive gaming experience. The graphics are both gritty and gorgeous, giving a realistic feel to every bump in the road or screech of tires. It's almost as if you can smell the rubber as it burns against asphalt.
In conclusion, whether you're a seasoned racer or someone just dipping their toes into car games, Lada Russian Car Drift is more than worth checking out. It's an addictive blend of customization and high-octane racing that will leave you coming back for more.
What are the best online games?