Kogama: Jungle Adventure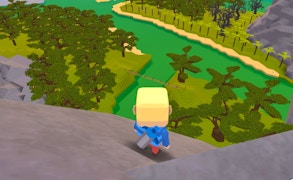 Kogama: Jungle Adventure
Embark on an epic journey with Kogama: Jungle Adventure, an immersive multiplayer experience in the realm of sword games and skill games that truly sets the bar high. Whether you are a veteran gamer or just stepping onto the battlefield, this game is a treasure trove of thrilling quests and captivating landscapes.
As implied by its title, Kogama: Jungle Adventure transports players into a lush, expansive jungle environment where survival is dependent on your skills. The game artfully blends elements of strategy, exploration, and combat to create an engaging adventure that is as challenging as it is fun.
The unique blend of sword games mechanics calls for both precision and quick reflexes. With every slash of the sword, victory becomes more tangible. The array of weaponry at your disposal caters to different play styles, making every battle strategically diverse and unpredictable.
In the spirit of true skill games, Kogama: Jungle Adventure makes player development its core focus. Players must learn to adapt to various challenges presented by the jungle environment, using their cognitive and analytical abilities to solve puzzles, navigate treacherous terrain, and outwit opponents.
The multiplayer aspect takes center-stage in Kogama: Jungle Adventure. The robust community features allow players to share their experiences and collaborate on missions. Join forces with friends or challenge them in competitive modes – either way, you're bound to have a thrilling ride.
In conclusion, Kogama: Jungle Adventure stands tall amongst other sword games and skill games due to its intricate design and action-packed gameplay. It's not just about winning - it's about exploring new frontiers with friends while honing your gaming skills. So, grab your swords and prepare for the adventure of a lifetime!
What are the best online games?
TAGS