Jump Jump Puzzle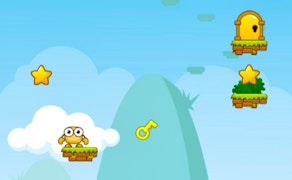 Jump Jump Puzzle
Experience the thrilling world of arcade games like never before with the enthralling Jump Jump Puzzle. This game, designed to test your agility and quick thinking, is an exceptional contribution to the genres of animal games and skill games.
The concept of the game centers around a nimble creature that hops and skips through challenging terrains. The control scheme is delightfully simplistic - 'click or tap to jump' - making it perfect for both casual gamers and arcade aficionados.
In the vast landscape of arcade games, Jump Jump Puzzle stands out with its exuberant graphics and engaging gameplay. As an animal character, you leap over obstacles while navigating through intricate puzzle elements, providing a unique blend of action and strategy that very few animal games achieve.
The puzzles are cleverly designed to stretch your mental muscles, offering a fair challenge without becoming overwhelming. Aspects such as timing your jumps perfectly add another layer of complexity in this riveting skill game.
The immersive gaming experience extends beyond the action on screen. With each successful jump, you feel a sense of accomplishment that motivates you to aim for higher scores. The excitement never fades as the game allows players to improve their skills, thereby perfecting their timing and precision.
To sum it up, if you're searching for an arcade game that brilliantly interlaces elements of animal-based adventures with exhilarating puzzles testing your skill set - then Jump Jump Puzzle should be at the top of your list!
What are the best online games?