Intercity Bus Driver 3D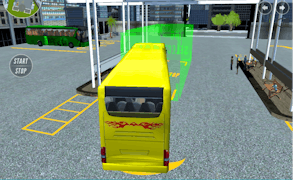 Intercity Bus Driver 3D
Step into the thrilling world of Intercity Bus Driver 3D, an immersive fusion of truck games, driving games, and parking games. This game takes you beyond typical racing games and plunges players into a lifelike simulator experience that is as exciting as it is unique. Whether you are a seasoned gamer or a newbie, with its captivating graphics and engaging gameplay, this game is designed to keep you hooked for hours on end.
The premise of the game is simple but powerful: You are an intercity bus driver, tasked with driving passengers across long freeways to their destinations. But remember, time is ticking! Your skills as a driver are put to the test as they navigate through sprawling cityscapes and beat the clock. The realistic traffic conditions add another layer to this adrenaline-pumping experience.
Intercity Bus Driver 3D is not merely about speed; it's about strategy too. Success in this game hinges on your ability to maneuver the bus effortlessly through different terrains, master the art of precision parking, manage your time effectively, and ensure a smooth ride for your passengers as part of the integrated simulator games.
The free-world ride aspect adds an element of openness and exploration which is typically absent in traditional racing games. The meticulous detailing in each cityscape gives players a sense of real-world immersion that few driving games can parallel. The intuitive controls make it easy for beginners to learn, while the increasing complexity of missions keeps seasoned pros engaged.
In conclusion, Intercity Bus Driver 3D merges the thrill of racing with the precision required in parking games and interesting dynamics only found in top-tier simulator games. Whether you're here for the high-speed action or prefer meticulously planning each move in classic driving games style, this title has something to offer everyone.
What are the best online games?