Impossible Police Car Track 3D 2020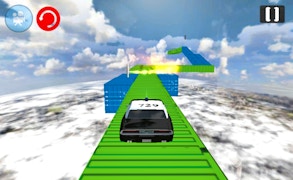 Impossible Police Car Track 3D 2020
If you're a thrill-seeker in the gaming sphere, then Impossible Police Car Track 3D 2020 is a game you don't want to miss. Belonging highly to the genre of racing and simulator games, this edgy contender in the realm of car games, combines nail-biting tension with the pulsating allure of high-speed police chases.
In this adrenaline-pumping experience, 'Impossible' isn't just an idle word thrown into the game title—it's a challenge, a dare for you to seize. The tracks aren't mere roads; they are twisting, meandering labyrinths that require more than just speed. They demand finesse, control and relentless perfection—a true testament to your prowess in skill games.
This isn't your typical run-of-the-mill police game. Ten distinct levels await you, each uniquely engineered to push your driving skills to their very limits. And if that wasn't enticing enough, the developers have added an eye-catching range of the latest police cars for you to choose from.
Impossible Police Car Track 3D 2020 calls out to those gamers who aren't afraid of going beyond their comfort zone. It is less about winning or losing and more about testing one's boundaries—how far can you go? If you're searching for an intense gaming experience which is more than just a casual driving game, then this is a journey on which you should embark upon as it pledges to redefine what racing means to you.
In conclusion, if high-speed chases thrill you and impossible odds excite you, then fire up your engines—it's time for some Impossible Police Car Track 3D 2020!
What are the best online games?