Ice Ball Run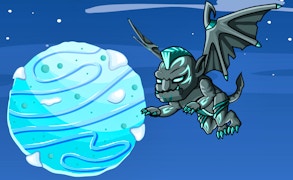 Ice Ball Run
Description
In Ice Ball Run, players are challenged to guide a frosty ball across intricate platforms filled with obstacles. Each level presents unique design elements that will test your dexterity and precision. With its gripping gameplay, Ice Ball Run is not just another online game, but a frosty labyrinth where every move counts.
How to Play
Players control the ice ball using either touch-controls on mobile or directional keys on the keyboard. The aim is to nimbly navigate across complex platforms while dodging various hazards, moving towards the end of each level. Progress in the game by completing levels and unlocking new, more challenging ones.
Tips and Tricks
Keep an eye out for cues and patterns in the obstacles you face. These often signal when it's safe to move and when it's not. Also, maintain a steady pace - rushing can lead to errors. The trick is in mastering control and precision over speed.
Features
Addictive Gameplay: The challenging levels make you want to try again and again until success.
Variety of Levels: Each level provides a different landscape with changing obstacles.
Precision: Fine tune your moves for better navigation through the challenges.
What are the best online games?
Tags