Helix Unlimited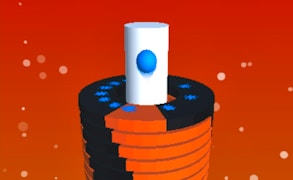 Helix Unlimited
Welcome to our latest review in the realm of arcade games, diving into the thrilling world of Helix Unlimited, a dynamic gem that falls right into the intersection of ball games, skill games, and hyper casual games. This game will engage your instincts, challenge your precision, and keep you coming back for more.
Helix Unlimited is an irresistibly addictive experience. As gamers, we thirst for that perfect blend of simplicity and depth, and this game delivers it in buckets. The premise is simple: navigate a ball through an ever-descending tower. But make no mistake, the challenge rapidly escalates, as you must carefully avoid the black parts while targeting the colored segments.
The beauty of this arcade game lies in its engrossing gameplay mechanics. The game thrives on your ability to anticipate movements, gauge speeds, and fine-tune your accuracy - all key components that make it a stellar example of skill games. Yet, it masters the art of accessibility typical in hyper casual games, making it easy to pick up but hard to put down.
Precision is your ally. Perseverance is rewarded. Agility is celebrated. These are the tenets of good ball games, and Helix Unlimited embraces them wholeheartedly. And while it may be categorized as 'casual', don't be fooled - its gradually increasing difficulty curve will keep even seasoned gamers on their toes.
In conclusion, if you are seeking nail-biting challenges packaged within intuitive controls and engaging aesthetics, then Helix Unlimited perfectly fits the bill. So get those fingers ready for some exhilarating action in this standout among ball games.
What are the best online games?