Heart Breaker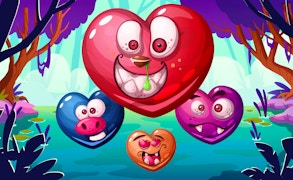 Heart Breaker
Description
Enter the world of Heart Breaker, a delightful yet challenging arcade game, designed to test your strategic mind and dexterity. The objective is straightforward but addictive - shatter as many hearts as you can. Regardless of what age you are, this entertaining game provides an excellent de-stressing activity and promises hours of fun.
How to play
The game mechanics in Heart Breaker are simple - point and click! Use your mouse to aim at the hearts and click to shatter them. Progress through the levels by successfully breaking a specific number of hearts within the given time. Be quick, accurate, and strategic to achieve higher scores.
Tips and Tricks
In Heart Breaker, timing is crucial. Keep your eyes on the clock and aim for multiple hearts at once whenever possible for bonus points. Don't rush; instead, focus on accuracy to ensure every click counts!
Features
Captivating Gameplay: Enjoy hours of addictive heart-breaking fun.
User-friendly Interface: Smooth point-and-click controls that are easy to learn.
Varying Difficulty Levels: Progressively challenging levels keep you engaged.
All Ages Suitable: A fun game experience for everyone from kids to adults.
What are the best online games?