Happy Panda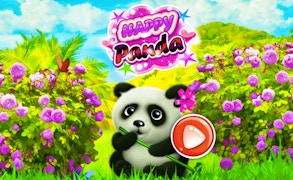 Happy Panda
Step into the delightful world of Happy Panda, an endearing gem among kids' games that is as charming as it is engaging. This game appeals to those who are drawn to the Games for Girls and Animal Games categories, effortlessly blending elements of both.
The heart of the gaming experience lies in taking care of a super cute panda bear, a task that immediately pulls on heartstrings and nurtures the nurturing spirit in young ones. The makeover aspect also adds a layer of fun and creativity, allowing girls to express their style while learning about animal grooming and care in an interactive, enjoyable way.
The vibrant graphics of Happy Panda serve as an inviting backdrop to the game's playful mechanics. Each panda interaction has been thoughtfully designed to be accessible yet engaging, maintaining a balance that keeps the game stimulating without being overwhelming—a testament to superior game design within the realm of kids' games.
The appeal of Happy Panda extends beyond its endearing protagonist. The attention to detail rivals more mature offerings, but without losing sight of its target audience: young girls with a love for animals and a penchant for creativity through gameplay. The end result is an animal makeover game that not only entertains but also educates, instilling in its players a respect for nature and creativity.
In conclusion, Happy Panda offers players an ample dose of cuteness paired with engaging gameplay mechanics, making it an absolute must-play for enthusiasts of animal games and games for girls alike. It's more than just aesthetics; it's about forming connections with our furry friends in a playful, virtual environment.
Caring for the cheerful panda will keep your little ones occupied while they learn important life skills. If you're on the hunt for quality kids' games, Happy Panda is indeed one happy find.
What are the best online games?