Happy Glass Puzzles 3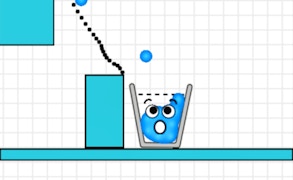 Happy Glass Puzzles 3
If you are on the lookout for addictive games that challenge your cognitive abilities, then Happy Glass Puzzles 3 is a must-try. This third installment of the popular series retains the charm and challenge of its predecessors while introducing new levels to test your mettle.
The premise of the game revolves around guiding water to a glass by creating unique paths. The mechanics might sound simple, but the complexity of brain games like these lies in optimally deciding your strategy. You'll find yourself engrossed, trying to figure out the best way to lead the water to its destination efficiently.
Drawing games have always held a unique position in the puzzle genre. They provide an engaging way for players to visualize and execute their solutions creatively. Happy Glass Puzzles 3 excels in this aspect, offering you a canvas for your strategies and testing your problem-solving abilities at every given opportunity.
The game's levels increment progressively in difficulty, ensuring that it never loses its grip on your attention. Each level is a new labyrinth for you to navigate, guaranteeing hours of immersive gameplay.
In conclusion, Happy Glass Puzzles 3 stands as an exemplar among puzzle and brain games. It masterfully blends casual fun with intellectual stimulation, making it an excellent choice for gamers seeking something more than just quick entertainment.
If you're looking for an addictive game that sharpens your mind while delivering loads of fun along the way, then Happy Glass Puzzles 3 is perfect for you.
What are the best online games?