HamTube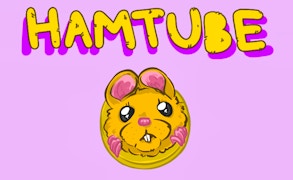 HamTube
Description
In HamTube, you'll find yourself assisting a cute, little hamster in his quest for food. This delightful game combines puzzle solving with the fun of creating complex pipe mazes. Navigate your furry friend through a labyrinth of tubes, making sure he gets to his meal safely. With every level, the mazes become more intricate, challenging your brain and puzzling skills.
How to Play
The game's controls are intuitive and simple. Click on the pipes to change their direction making sure your hamster can travel through. The goal is to ensure the pipe path leads to the food at each level. Progression in the game means dealing with more complex pipe layouts and increasingly difficult puzzles.
Tips and Tricks
Plan ahead before executing your moves. This strategy helps save time and reduces errors. Always keep an eye on available pipes types, as some might be more beneficial depending on the layout of the maze. Use your problem-solving skills to navigate the hamster to its food in the fewest moves possible.
Features
Pipe shifting mechanic offers fun and engaging gameplay.
Increasing complexity of puzzles at each level ensures continuous challenge.
Cute graphics and design add enjoyment to puzzle solving.
Suitable for all ages, perfect for developing logical thinking skills.
What are the best online games?