Golf Challenge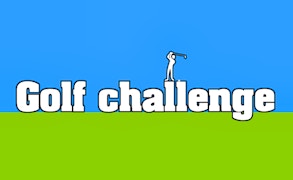 Golf Challenge
Description
Unleash your passion for golf in Golf Challenge, a thrilling online game that lets you test your skill and precision. The game offers you a realistic golfing experience, serving up different challenges across 18 holes. Whether you're a pro or new to the sport, there's something for every level of player with its choice of three difficulty levels. Dive into the competitive mode to compete against opponents, or take it easy in the free mode.
How to play
In Golf Challenge, your goal is to complete 18 holes with the fewest strokes possible. Use your mouse or touchpad to control the swing power and direction of your shot. The game increases in complexity as you progress, challenging even experienced players. Remember, each mode requires unique strategies and skills.
Tips and Tricks
Plan your shots in Golf Challenge carefully, paying attention to the course layout before making a move. Understand how wind affects your shots and use it to your advantage when possible. Practice often in free mode before diving into the competitive mode.
Features
18-hole golf course: Offers a comprehensive golfing experience.
Multiple modes: Choose between competitive and free play modes based on preference.
Varying difficulties: Three difficulty levels cater to beginners and pros alike.
Realistic physics: The game physics replicates actual golf play for an immersive experience.
What are the best online games?