Golf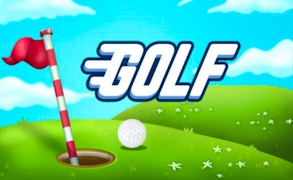 Golf
Prepare to embark on a thrilling journey through lush greens and tricky traps with Golf, a challenging addition to the spectrum of captivating ball games that demands precision, strategic thinking, and a hefty dose of patience. Boasting riveting gameplay dynamics, Golf is more than just another game in the genre of golf games. It's an enthralling adventure that brings the excitement of this classic sport straight to your device.
Right from the get-go, Golf communicates its objective with sublime simplicity. The goal? Secure your golf ball in the elusive finish hole within five shots - no more, no less. It isn't child's play by any means. But that's precisely where lies its allure - Golf challenges you to summon your best shooting skills and adopt an approach as strategic as it is daring.
In this mesmerizing 2D portrayal of a beloved real-world sport, each stroke holds potential for glory or gloom. Your mission is clear – keep your eye on the ball, and make sure it finds its home in the hole. Anywhere else simply won't cut the mustard.
The vibrant graphics provide an immersive experience that accentuates not just the joy of playing but also the thrilling chase towards mastering this game. There's no room for half measures or hesitant heartbeats; Golf encourages you to swing for the stars while staying grounded in reality.
In conclusion, for those seeking a potent fusion of fun and challenge among ball games, Golf serves up an exhilarating experience. Whether you're already a fan of golf games or someone looking to explore this genre, Golf offers a unique blend of simplicity and complexity guaranteed to keep you hooked shot after shot.
What are the best online games?
Tags