Get the Word!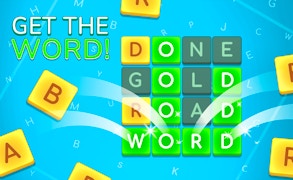 Get the Word!
Description
In Get the Word!, your language skills and strategic thinking will be put to the test. In this stimulating and fascinating word game, your task is to decipher a hidden word within six attempts. Following each guess, the letters' colors will switch signifying their presence or absence in the mystery word.
How to play
All you need is your keyboard. Type a first guess using the given letters and click on 'submit'. If a letter changes to green, it means it's in the right place in the mystery word. A yellow letter exists in the hidden word but is placed incorrectly, whilst a red letter doesn't belong in the word at all.
Tips and Tricks
Start with common letters such as vowels for initial guesses to get an idea of possible words. Look out for letter patterns and combinations, which can be more useful than individual letters. Don't overlook small words, they can be trickier than longer ones!
Features
Innovative Gameplay: Unique color-coded feedback system for guesses.
Educational: Enhances vocabulary and critical thinking skills.
Addictive: Game sessions are quick yet enticing, making it hard to stop!
Suitable for all ages: A fun mental exercise for both children and adults.
What are the best online games?