Doodle God Ultimate Edition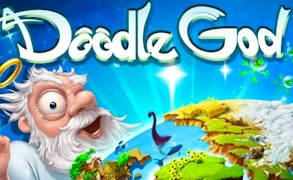 Doodle God Ultimate Edition
Step into the world of creation with the ultimate puzzle game, Doodle God Ultimate Edition. Embrace your divine power as you mix and match the essential elements of fire, earth, wind, and air to craft a universe uniquely yours. Wrapped in its deceptively simple guise lies a wealth of learning opportunities, rendering it a standout among educational games.
The magic lies in its intuitive one-click gameplay that encourages exploration and experimentation. With over 300+ advanced items and concepts to discover, each playthrough offers a unique challenge, setting Doodle God apart in the realm of learning games and building games. Each element isn't merely a stepping stone to progress; they come alive on your planet - breathing life to your creations and making this experience more than just a typical puzzle game.
Doodle God Ultimate Edition's latest addition - the "Planet" mode breathes new life into this classic franchise. This mode introduces an invigorating challenge that redefines what it means to create a 'universe of your dreams'. The charm of Doodle God lies in its ability to transform complex ideas into an immersive gameplay experience, easily placing it among top-tier simulator games.
Doodle God Ultimate Edition isn't just another drop in the ocean of puzzle games. It's an incredibly engaging journey that invites you to delve into the fundamentals by which our universe operates. Whether you're seeking an edutainment pick among learning games, an intricate journey amid educational games, or craving for creative freedom found in top-notch building games, Doodle God Ultimate Edition is set to impress.
In conclusion, Doodle God Ultimate Edition is more than just a game; it's an interactive learning experience teeming with entertainment and brimming with endless possibilities. It truly is the god among puzzle-based educational simulator games!
What are the best online games?