Get the Stars - Extended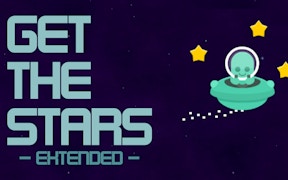 Get the Stars - Extended
Enter the pixelated world of "Get the Stars - Extended", a distinctive blend of brain games, monster games, and pixel games. This casual puzzle game stands out in the vast universe of mobile gaming with its stunningly intricate levels and multifaceted challenges. Get engrossed in a universe filled with vibrant pixels, as you embark on a mind-boggling journey through 100 unique puzzles.
The premise is simple yet addictive. Your mission is to gather all the stars in each domain and get the keys to unlock your route to the next challenge. However, like every great brain game, it's not as easy as it first seems. The way is riddled with monsters that test your strategic abilities to their very limits.
In Get the Stars - Extended, every level brings new twists and turns. These unexpected surprises ensure you never lose interest, making this game the perfect blend between brain games and monster games. Here, victory isn't just about out-muscling your foes—it's about outsmarting them!
This game appeals to lovers of pixel games with its visually striking graphics that bring back nostalgic memories of retro arcade games. Yet, it refines and modernizes this nostalgic charm with its sophisticated puzzle designs that will have your neurons firing on all cylinders.
In conclusion, Get the Stars - Extended is an exceptional choice for gamers who enjoy having their wits tested while immersing themselves in beautifully detailed pixelated realms. So if you're searching for a game drenched in strategy, intelligence, and nostalgia, look no further than this enthralling merger of brain games, monster games, and pixel games.
What are the best online games?