Geometrical Mouse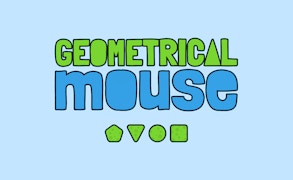 Geometrical Mouse
Description
In Geometrical Mouse, you're not just a regular mouse. Your body takes on different geometric forms, and you can only eat cheese that matches your current shape! With the threat of nightfall and hidden traps, the gameplay becomes an exciting race against the clock.
How to Play
The controls are straightforward: move the mouse around to collect matching pieces of cheese using your keyboard arrows. Be cautious as your form can change unpredictably! Avoid traps and keep an eye on the time. Your progress depends on how much cheese you can gather before night falls.
Tips and Tricks
Plan your path carefully to avoid wasting time. Keep an eye on the countdown and prioritize collecting cheese. Avoiding traps is as essential as eating — a trap can end your run abruptly.
Features
Dynamic Gameplay: Unpredictable shape shifting for intriguing challenges.
Time management: Race against the impending nightfall for added excitement.
Dangerous Traps: Dodge lethal traps to keep munching on cheese.
Skill Building: Enhance your spatial awareness and strategy planning skills.
What are the best online games?
Tags